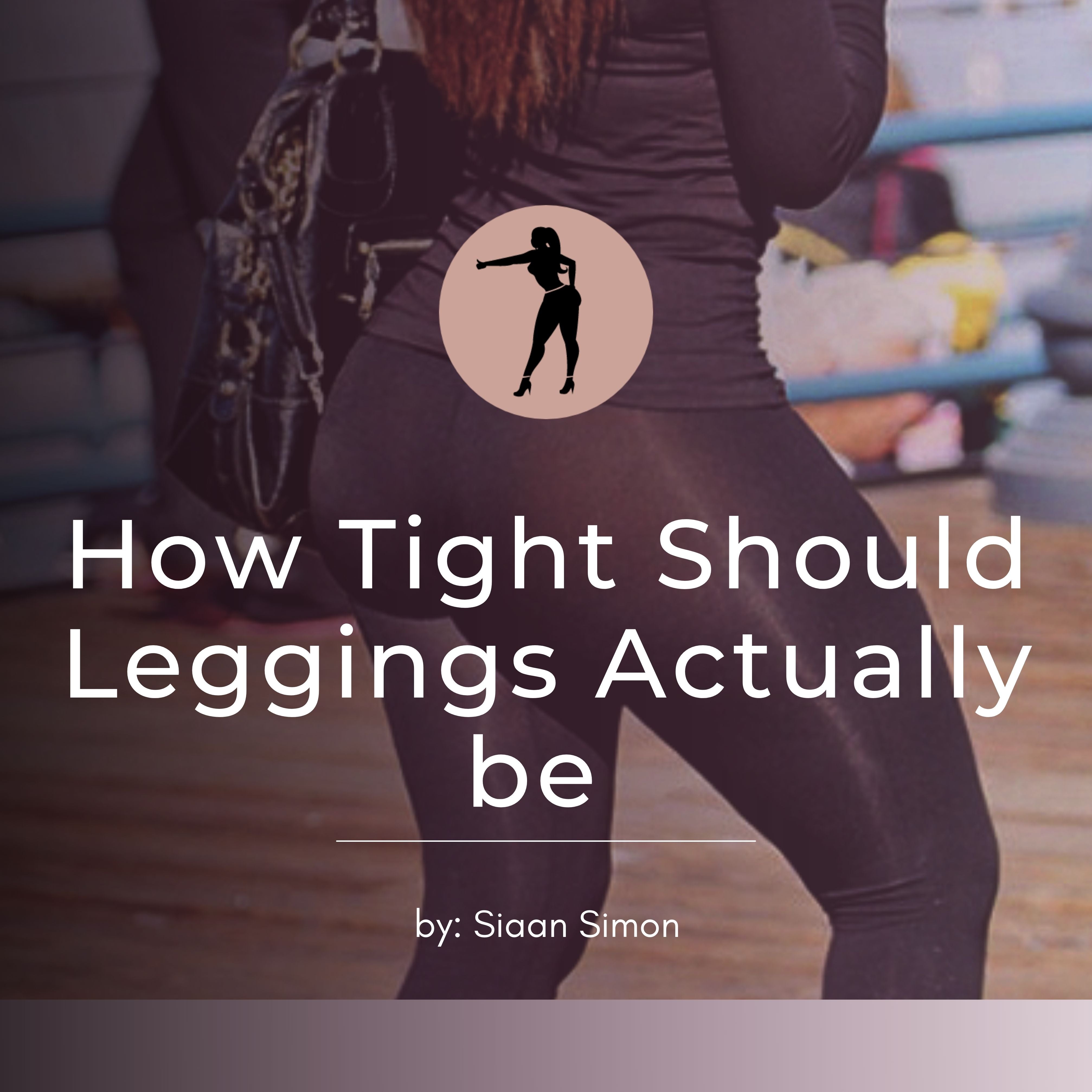 Workout leggings and gym tights are one of the most popular items of clothing to wear when training and running because it's stretchy fabric allows for maximum movement and does not restrict the body too much. 
One of the biggest misconceptions about leggings is that they have to be tight. It is however more important for your leggings to have enough space around them for you to move. This will ensure the comfortability and durability of your leggings in the long term. To help you select the right pair of leggings, we have compiled some useful tips for buying leggings. 
If your workout leggings are not seamless, then the seams

should not leave any marks

on your skin after removing them. If they do, they are too tight. 

If your leggings or yoga pants cause your

stomach to form a muffin top

, then they are too tight and you should move a size or two higher. 

You should not be able to see your skin through the fabric of your cotton leggings

, if this occurs then they are too tight, however, it could also be the style.

Gym leggings

should not give you extra bulges

and should fit comfortably and support your body at all times 

When doing a squat, check to

see if your underwear is visible.

If yes, then they are probably too tight but it could also be a preference for some women.

Your workout leggings

should not be baggy

, they should be flat on your skin and not make any creases or folds.

If your fashionable leggings

keep slipping down

and you find that you are constantly adjusting them throughout the day, then you need to move down a size.
After ticking all the boxes we have outlined above you should be left with a pair of leggings that fit well, are comfortable and are fit to work out in, and do not restrict your performance. Having said that, our key points should be used merely as a guide, ideally, you need to test this yourself by trying some on or checking the online measurement guide. 
Another question some women ask is:
WHAT FABRIC SHOULD MY LEGGINGS BE MADE OF?
If you are purchasing a pair of leggings to wear for leisure, cotton would be best simply because it is soft and very comfortable to wear. However, when buying workout leggings for the gym, durable and stretchy material like spandex or polyester would be ideal. These kinds of materials will give you better support when working out and will also mold your form better. Spandex is crafted to draw moisture away from the body which is beneficial if you are active.
Please read this article to decide which fabrics may work best. 
If you found this guide helpful, please share it with a friend!
---