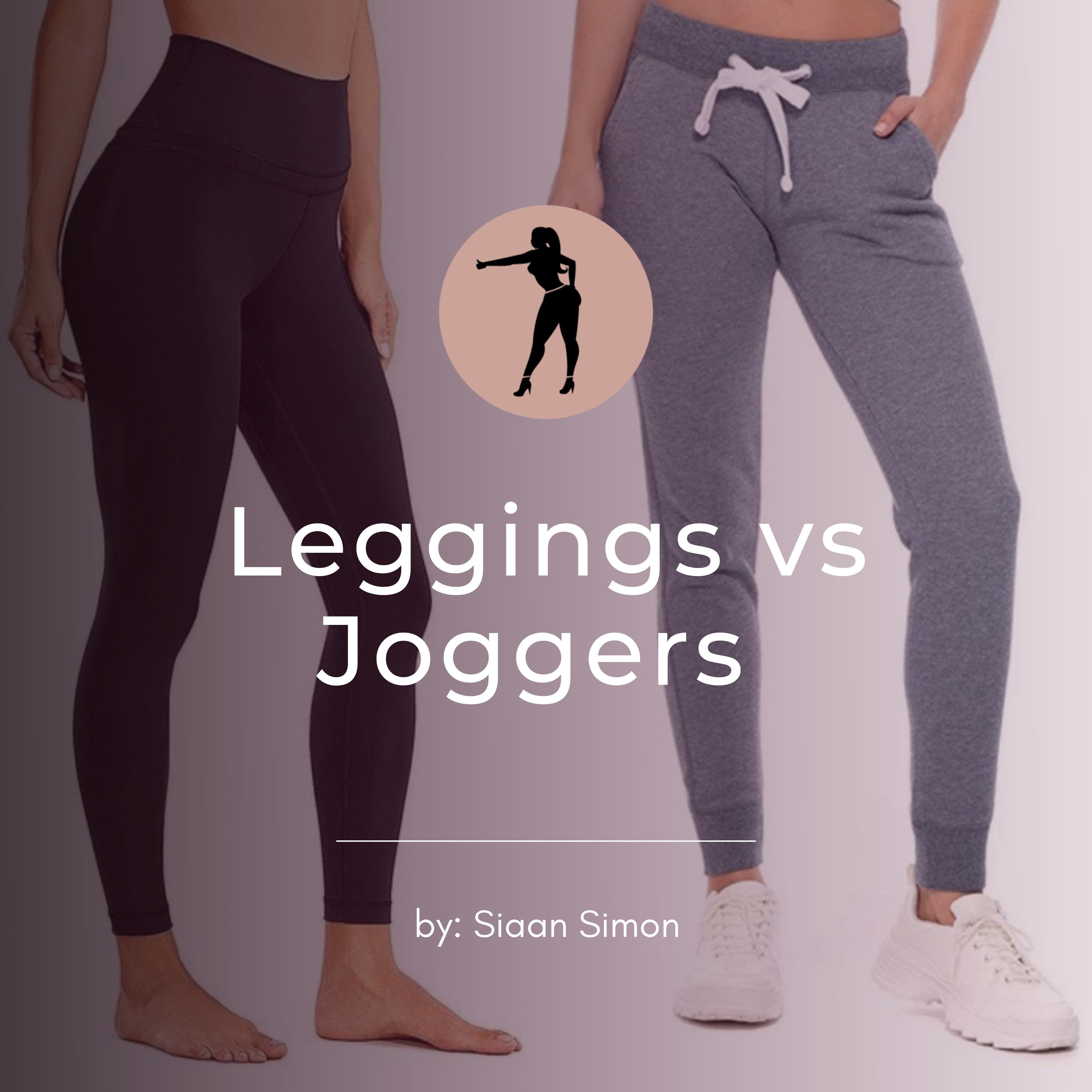 One could argue that it shouldn't even be a debate, however many women strongly oppose either leggings or joggers for reasons that actually make sense. But, as we will argue in this article, we believe every woman should own at least one of each. So without further adieu, allow us to present to you the leggings vs joggers debate!
The case for leggings:
Leggings are without a doubt a wardrobe staple. It is the embodiment of comfort for women, and sometimes men, of all shapes and sizes. Initially it was regarded as mainly active wear but has since evolved into the pants version of an "LBD" because it
outlines the unique shape of a woman's body, making her look and feel sexy for virtually any occasion. And while it is certainly not considered red carpet material, it is not uncommon to now wear leggings on dates, to parties and work. Quickly adapting to the needs of its consumers, fashion brands have quickly responded to the leggings frenze by designing leggings that look like jeans, leggings with flared bottoms, sheer leggings, ruched leggings and even patterned leggings. Thus providing women with options so vast, there is literally one for every day of the week. 
The case for joggers:
Comfortably nestled within the athleisure category, joggers are inexplicably sporty and casual. As the name implies it is the literal choice of clothing for people who jog or run as the general fit of joggers are categorised by its loose fit, tapered legs and secured with rope at the top. These typically look the same for both men and women, although women sometimes wear tighter fitting joggers, especially when styling an athleisure outfit. Joggers are generally worn for comfort or exercise, and prior to the invention of athleisure, it was not worn to look fashionable. And while today there are many ways to style joggers, it can mostly be worn casually.
While both leggings and joggers are both comfortable, leggings are much more versatile and are available in a selection of styles and patterns to compliment all shapes and sizes. Both are also equally timeless and should be readily available for a long time. The one advantage of joggers is however that it will last longer than leggings and does not spoil as easily as leggings might. As such, we believe every woman should have at least one of each as both leggings and joggers are affordable and can be dressed up or down as needed.
The defence rests.
---