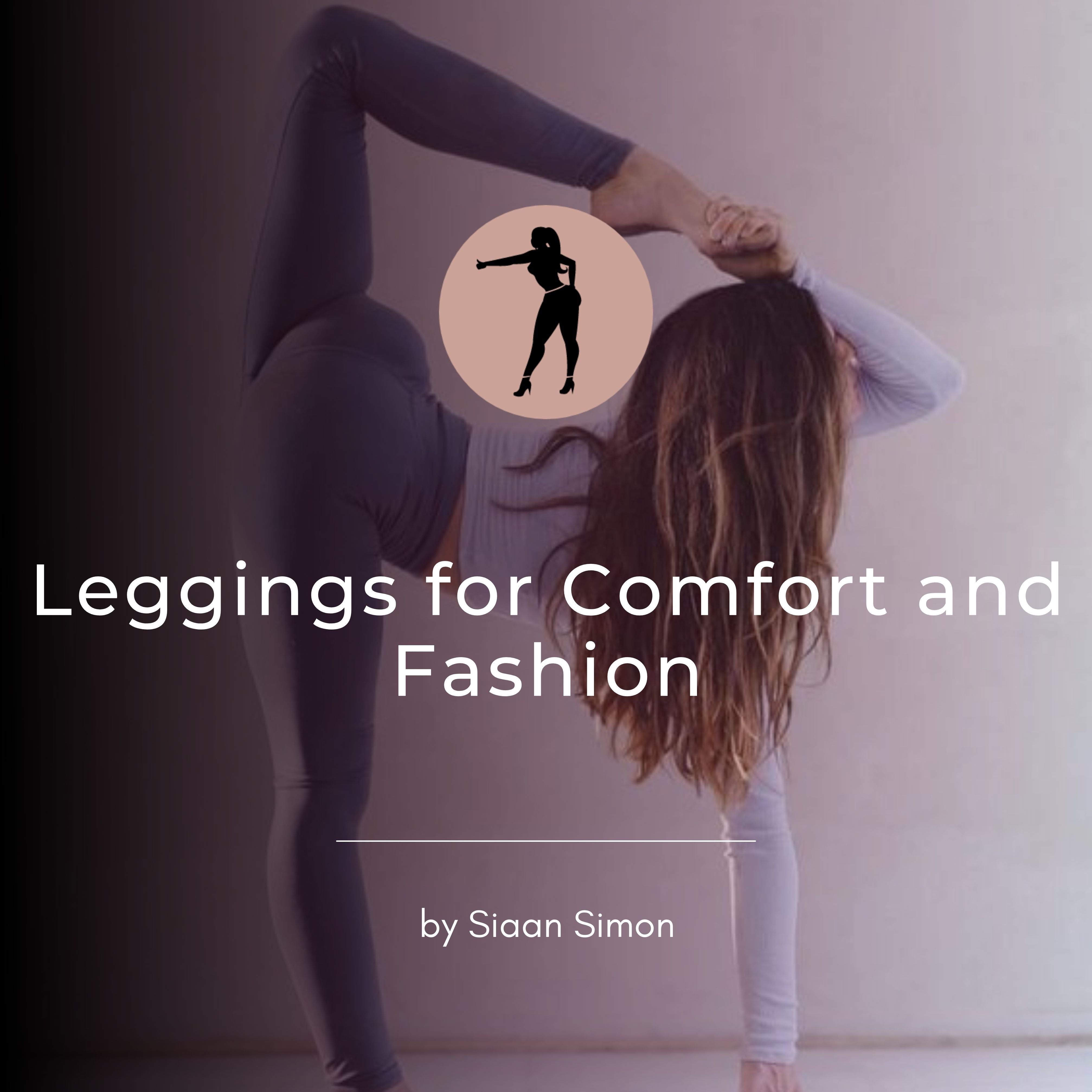 In this current trend of working from home, seeking comfort and fashion is easily attained with leggings. We have options with leggings, which give us the freedom to wear what we want when we want. It can be easily transitioned when we transition back to the office. Having several pairs of leggings will quickly give us the comfort we desire as well as help us to develop appropriate outfits that are equally comfortable to go out in public with. To change the perception of leggings as pants, we must firstly, identify the different types of leggings and find ways to wear them fashionably.
Chevron Leggings
These are like second-skin fit with fun in wear. They have a smooth, barely-there feel that is perfect for extreme workouts or hot conditions. They provide maximum movement and allow you to move around like you're not even wearing workout leggings.  They come in bright colors which attracts the eyes of onlookers.
Spat Stretch-jersey Flared Leggings
These leggings have dramatically flared hems emphasized by splits and a structured lining. They are super soft and stretchy and are made for a slim and high-rise fit. As one of the vital fashion wear, the leggings have a versatile mood and fashion design. These bootlegged leggings allow us to feel fashionable and comfortable at the same time. It is one type of fashion leggings that gives us the comfortable feeling of walking around. 
Inversion Leggings
These high-performance leggings with angular mesh make you feel powerful and keep you ventilated. They are perfect for extreme workouts or when you just need a breeze through your legs. The mesh allows the wind to pass by smoothly, ventilating your whole body and keeping you cool. It fits with a wide range of shoes but in my opinion, white sneakers match it best.
OT Leggings Black Leather
Leather leggings are more official than other sporty leggings because they can be worn with literally anything from crewnecks, jerseys, sweaters to shirts, blazers, and skirts. They allow us to wear anything and still look smart in them. Therefore, this is one of the best leggings to wear for the office, which we need to consider. 
The pandemic has left many of us feeling unmotivated and lazy at home. However, with the right leggings in our cupboard, we have the freedom to be both comfortable and stylish at the same time.
Stock up on all your different types of leggings from our website.
---