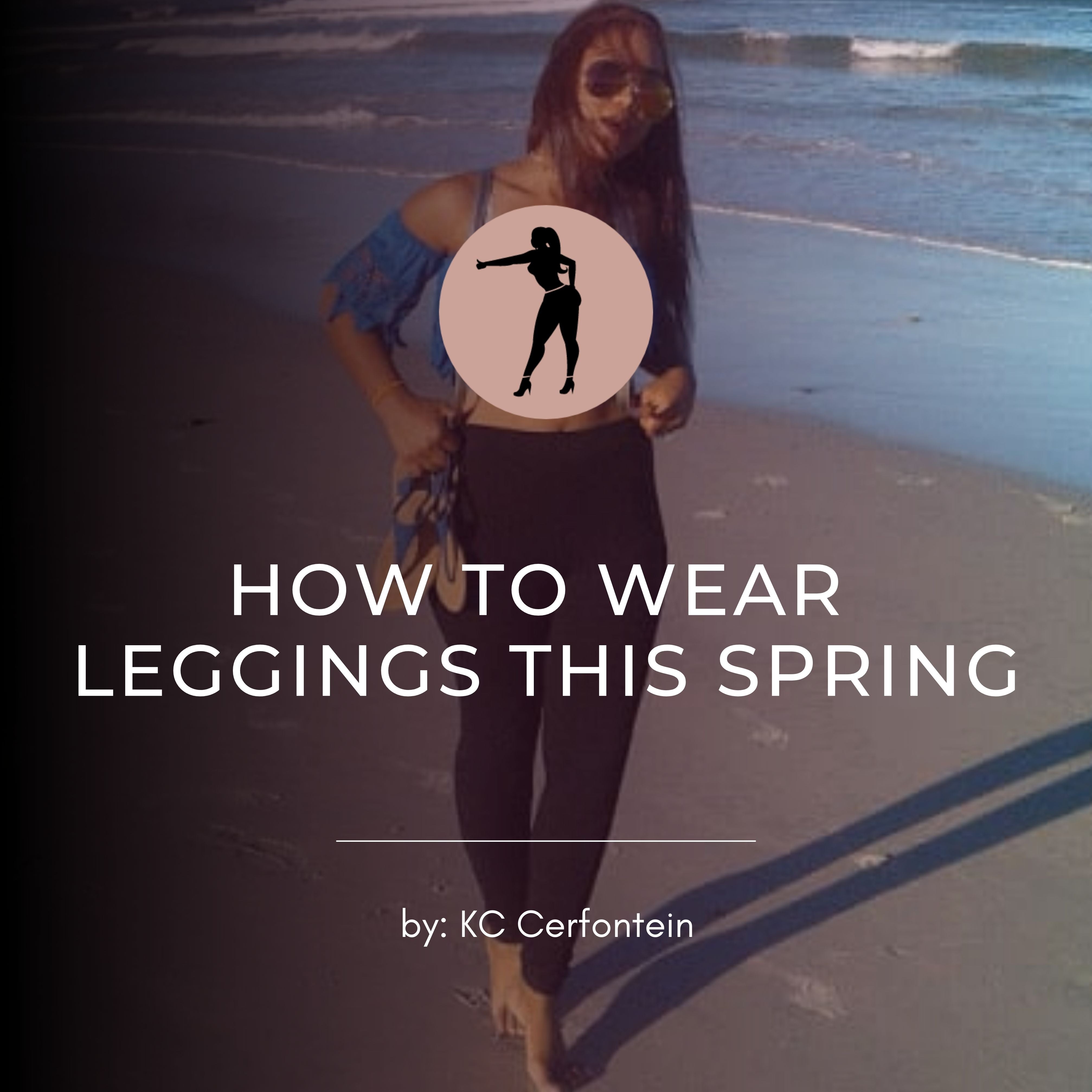 Spring is here at last. It's not hot neither is it cold - it has been chilly in the morning and warm in the afternoon. With the unpredictable weather, it can be difficult deciding what to wear.
However, armed with a pair of Leggings in your wardrobe, you are guaranteed to always look fashionable and, well, sexy! Cotton leggings can help preserve the warmth on cold mornings as well as maintaining a comfortable temperature in the afternoon. But how do you style leggings? In this article, we delve into how you can wear leggings in Springtime.
A Lengthy Shirt, Boots or heels with Leggings
If you are an office person, the good news is that workout leggings are no longer restricted to the gym or your couch. Wear it with a long button-down shirt with a pair of boots or heels for a classy and trendy office look 
A Blazer and Leggings
Another trendy idea could be a pair of leggings, a blazer, and a black belt over it. This look takes inspiration from street-style fashion and celebrities. This outfit can be worn with ankle boots, knee-length boots, high heels, or even sneakers. 
Leggings, Crop Top and Trench Coat
A sporty touch? Leggings are sporty anyway and can be perfectly supported by a crop top and sneakers. However, you don't want a crop top to be the first piece of clothing to be spotted on the street, layer a trench coat or bomber jacket to make a fashion statement.
Cargo Jacket with Leggings
Fancy a walk in the park or walking in the street with your friends? Soon, the stigma that leggings show off the body too much will ultimately be behind us. At Sexxy Leggings, leggings are pants, and you can rock your leggings with a white t-shirt and oversized jacket
Loose Tunic and Leggings
A simple and classic look could be pairing a tunic with a pair of fashion leggings. A tunic is too short to wear as a dress but too long to put it on as a top as well. Conversely, cotton leggings may be too thin to wear as trousers. For this reason, a tunic and leggings are a perfect combination
Baggy Sweater with Leggings
Undoubtedly, this is one of the most incredible and comfortable clothing combinations for spring. An oversized sweater is not only cozy but can also help you to hide those flaws you don't want people to see. A pair of black leggings will smooth and lengthen your legs by making you feel confident and cozy at the same time.
The fashion trends have continued to evolve, which has seen the popularity of leggings rise among girls. If you can't find a pair of leggings in your wardrobe, you need to get some now!. Sexy Leggings is a one-stop solution for any kind of leggings you can think of, available in all colors and sizes.
So whether you are a sporty person or just like putting on a comfortable outfit, find some inspirations from the street style collections highlighted above and pick your favorites.
---