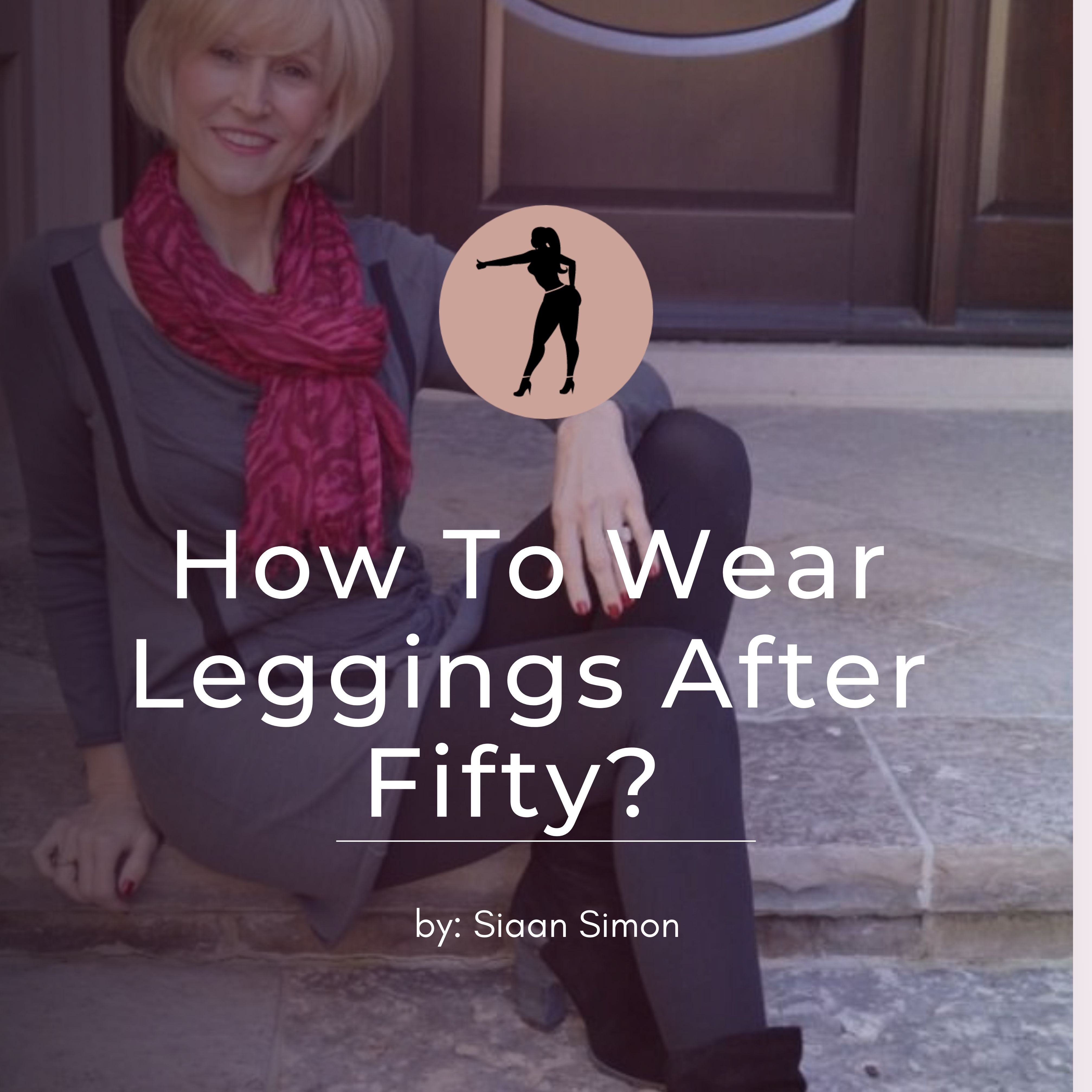 Many people have their own opinions on how you should wear leggings if you are over 50 years old. The internet is saturated with opinions and questions, the most popular of them all would be the age-old 'are leggings pants' conundrum. This is because many older women prefer to wear leggings, specifically workout leggings and yoga pants. After all, they are both comfortable and stretchy. 
However, many people think it is inappropriate and argue that leggings are pants for younger women only. This could be related to the fact that leggings are fitted and that older women showing their curves or wanting to feel sexy is taboo. The reality is that every single woman is allowed to feel sexy regardless of her age! SexxyLeggings advocates for women of all ages and sizes to be their best sexy selves. 
As such, we have put together a few tips on how to style leggings for older women to show that they can feel sexy, be comfortable and still look trendy in their leggings.  
TOPS TO WEAR WITH LEGGINGS
Choose a fitted sweater that is a slightly longer length and pair it with high-waisted leggings. A sweater with a lower neckline appears more fashionable, a light scarf can be paired with it in summer and a chunky knitted one in winter. Side slits in tunics and blouses can be great for elongating your legs and balancing body proportions. Three-quarter gym tights in a solid color are perfect to pair with a sweater in a complementary color, with sneakers and a denim jacket in Winter.
SHOES TO PAIR WITH LEGGINGS 
Knee or riding boots are a classic combination with your fashion leggings. Choose boots in a color similar to the leggings to create a clean, sophisticated look. Ballet flats are another classic look, think Audrey Hepburn. Low-heeled pumps or sandals are also great to wear with leggings but beware of the stiletto which, apart from not being sensible, could easily come across as cheap. In Winter, boots are perfect with high-waisted leggings and in Summer, swap them out for sandals or pumps.
ACCESSORIES TO WEAR WITH LEGGINGS
Plain stud earrings with a bold statement necklace are the perfect combination to take your outfit to the next level. Alternatively, stacking a few stone bracelets will give your outfit a trendy and sophisticated look. If it's chilly out, add a bright or neutral-colored scarf or a hat.
These simple tips serve as a basic guide on how to wear your leggings stylishly if you are over 50 years old. Our Sexxy Leggings are Pants and we will continuously provide fashion tips to show how they can be incorporated into your everyday fashion styling regardless of shapes, size and age.
---